After six months of patient anticipation, the time has finally come. All the hard work, hours of training, and months of preparation have finally paid off. ASI Gymnastics could not be more excited to announce the beginning of the 2014-2015 meet season! The gymnasts, coaches, staff, volunteers, and meet directors have been working so hard these past few months, all leading up to this weekend, and they can't wait to show you what they've been working on.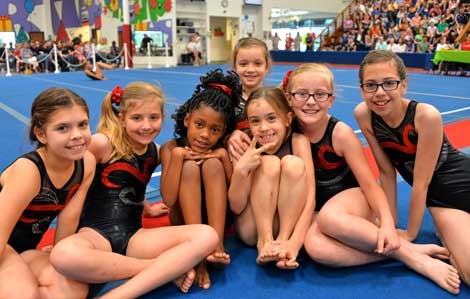 The girls' season kicks off with the TGGA Practice Makes Perfect Meet on Saturday, December 6 at ASI Firewheel. Many girls will be in attendance from ASI and other area gyms. The boys' season begins on Saturday, January 10 at ASI Arlington with the TGGA Boys Blast Off Meet. We are so excited for all of our talented gymnasts to compete for the first time this season and to show off their new skills for Mom, Dad, family and friends.
We want to do everything in our power to make sure that these meets are a fun experience for our athletes and their loved ones. We will once again be taking pictures throughout the meets and posting them on Facebook. Don't forget to like us on Facebook for complete up-to-date information. We will also be tweeting the results this year so you can also follow us on Twitter.
We are very excited for a fun and exciting meet season for all of our team gymnasts, parents and coaches. Good luck to all the amazing gymnasts this weekend!
TGGA PRACTICE MAKES PERFECT MEET
Hosted by ASI FIREWHEEL
TGGA PRACTICE MAKES PERFECT MEET
Hosted by ASI CYPRESS
READ MORE