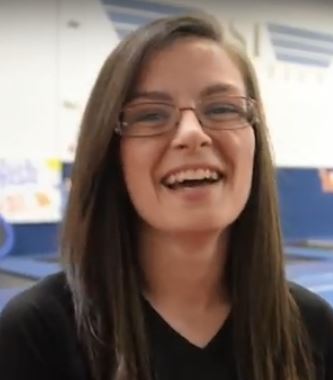 ---
In Memory of Coach Marissa Lipsey
It is with heavy hearts that we inform you, Coach Marissa Lipsey has passed away.
Marissa Lipsey was born on September 10, 1991. She graduated from L.D. Bell High School in 2010 as a competitive gymnast. Coach Marissa's love for the sport of gymnastics started as a child and developed into a coaching career at ASI Gymnastics. Her love for gymnastics will live through the hearts of over 2,600 gymnasts that she coached during her seven-year career at ASI Gymnastics.
Coach Marissa's passion for creating beaded bonsai trees embodied the delicate nature of her soul. In her honor, there will be a tree planted at ASI Keller that will serve as a permanent memorial site.
We encourage friends to visit the temporary memorial site where you can write a card to Coach Marissa's family. We encourage you to discuss this sad news with your child prior to visiting. The memorial site is at the ASI Keller gym and will be available during regular business hours from August 16, 2019 until August 23, 2019. Please keep Marissa's family, loved ones, and friends in your thoughts during this time of grieving.
Marissa Lipsey's service and reception
Date: Sunday, August 25, 2019. Service begins at 1 pm and reception will follow.
Where: Wade Family Funeral Home
                4140 West Pioneer Parkway
                Arlington, TX 76013
Marissa's family asks that everyone wear bright colors to reflect Marissa's vibrant personality.
By creed • August 15, 2019 •